We take a look at The Black Cauldron Collectibles and Gifts, toys, ephemera and memorabilia.
5 The Black Cauldron Facts
1. Disney's 25th animated movie.
2. Based on The Chronicles of Prydain by Lloyd Alexander.
3. First Disney animated film to receive a PG rating. It is considered the scariest Disney movie.
4. A flop at the time of release in 1985 it was not released on home video until 1998.
5. The main hero is a young pig keeper named Taran ably assisted by Gurgli and others.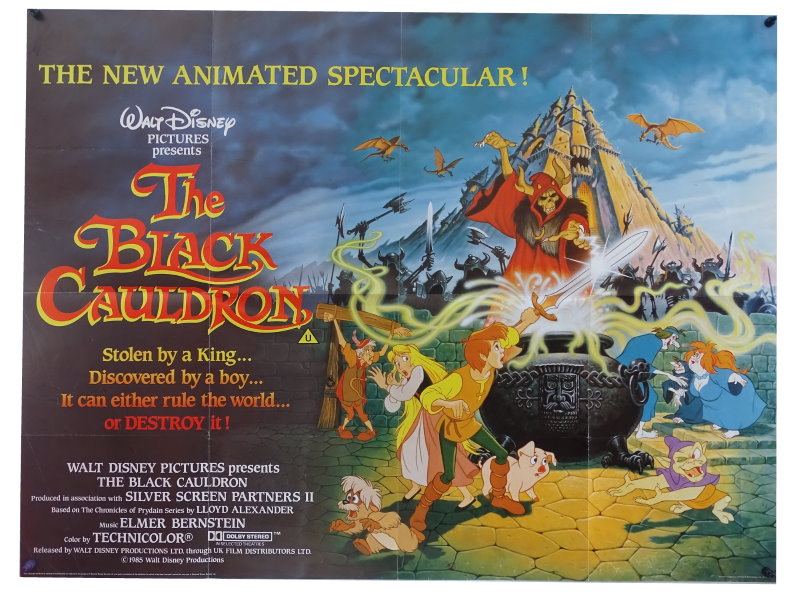 Although considered a flop at the time and being a big departure from all previous Disney classics and most later Disney classics The Black Cauldron has been better received and in the past 10 years or so with many fans and the release of associated toys, gifts and collectables.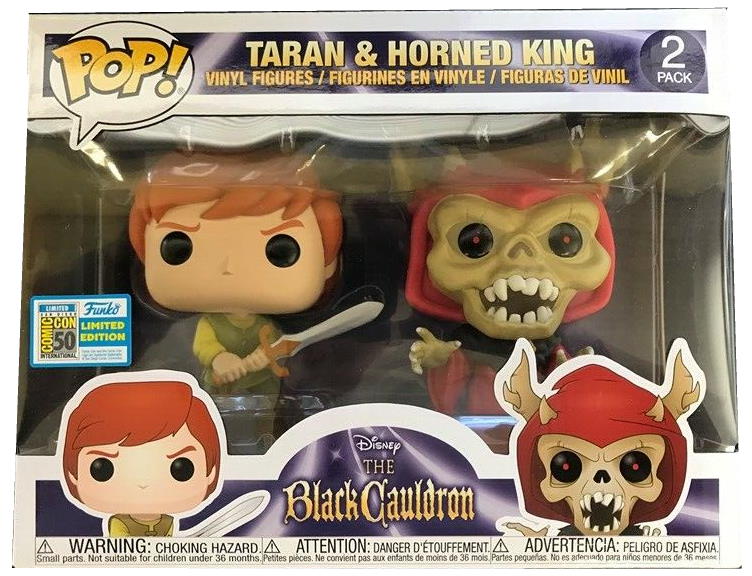 The Black Cauldron Plot
In the land of Prydain, lowly pig herder Taran (Grant Bardsley) dreams of becoming a gallant knight. Young Taran receives his heroic calling when the evil Horned King (John Hurt) kidnaps Hen-Wren, a prophesying pig that had been entrusted to Taran. Now, with help from his furry sidekick Gurgi and Princess Eilonwy, Taran must locate the magical black cauldron before the Horned King is able to use its mystical powers to summon an army of the undead.
Lloyd Alexander and the Prydain Novels
The Chronicles of Prydain is a series of five books written by American author Lloyd Alexander. Henry Holt published one annually from 1964 to 1968, the second of which is titled The Black Cauldron.  The five books are The Book of Three, The Black Cauldron, The Castle of Llyr, Taran Wanderer and The High King.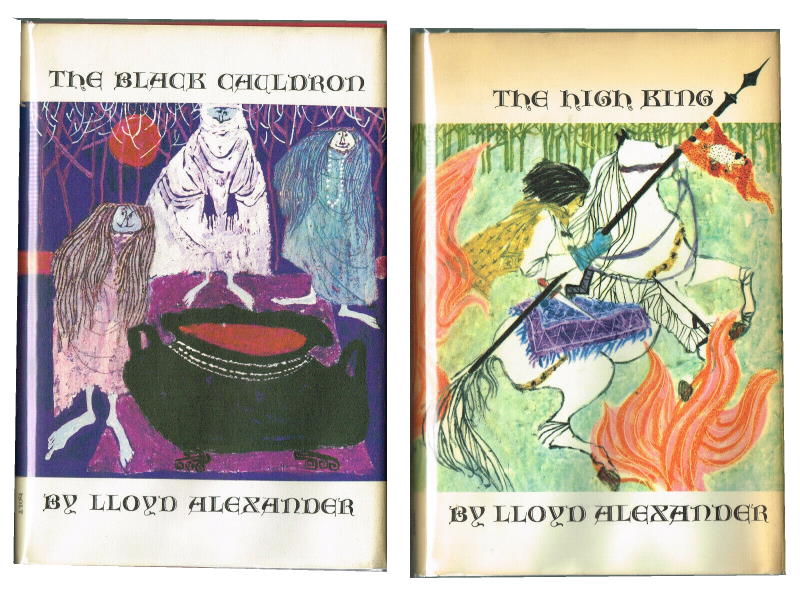 The five novels follow the protagonist Taran from youth to maturity.  Taran has the title Assistant Pig-Keeper at Caer Dallben but initially dreams of being a grand hero. His most important companions in adventure are Princess Eilonwy, a girl his age; Fflewddur Fflam, a wandering bard and minor king; Gurgi, a wild man-beast; and Doli, a dwarf.