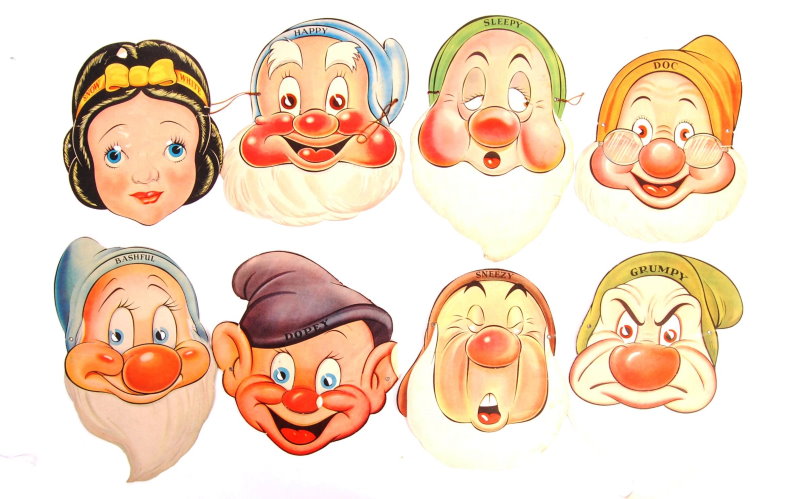 Originally issued in packets of Post Toasties Cereal this is a rare full set of vintage 1930's promotional Walt Disney ' Snow White and the Seven Dwarfs ' (1937) paper / card dressing-up masks. The full set, comprising Snow White and all the dwarfs. Each in full colour, with riveted holes to either side (for string). Information to verso.
This set sold for £40 at East Bristol auctions in January 2020.
Post Toasties was an early American breakfast cereal made by Post Foods. It was named for its originator, C. W. Post, and intended as the Post version of corn flakes.