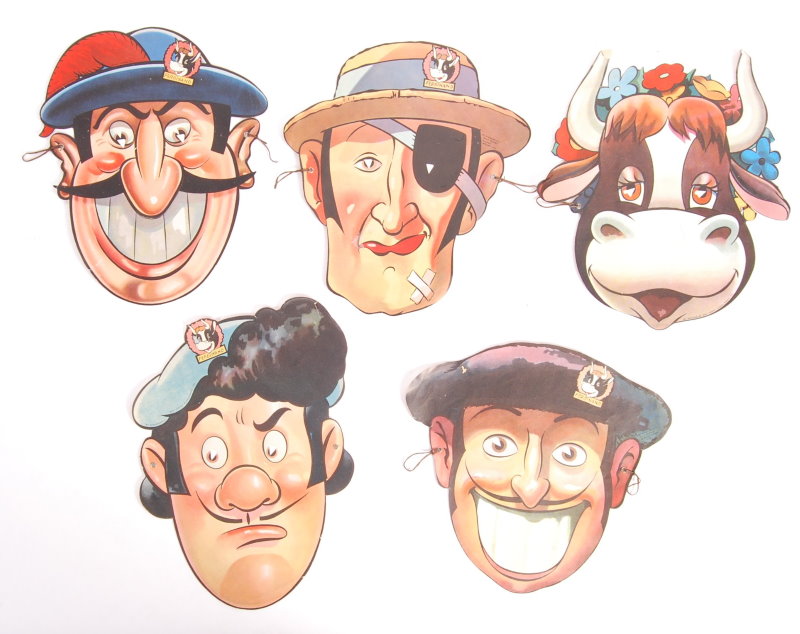 Originally issued in packets of Post Toasties Cereal this is a rare full set of vintage 1930's promotional Walt Disney ' Ferdinand the Bull (1938) paper / card dressing-up masks. The set features 5 different characters – all with riveted holes to sides for string / elastic. Makers details and information to reverse.
This set sold for £30 at East Bristol auctions in January 2020.
Ferdinand the Bull is a 1938 American stand-alone animated short produced by Walt Disney Productions and released on November 25, 1938 by RKO Radio Pictures. It was directed by Dick Rickard and based on the book, The Story of Ferdinand by Munro Leaf. The music was by Albert Hay Malotte.
Post Toasties was an early American breakfast cereal made by Post Food. It was named for its originator, C. W. Post, and intended as the Post version of corn flakes.