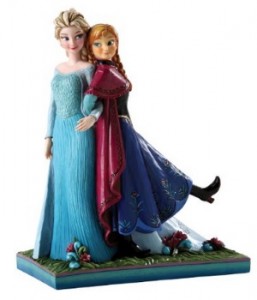 The Walt Disney Company reported earnings for its first fiscal quarter ended December 27, 2014. Diluted earnings per share (EPS) for the first quarter increased 23% to $1.27 from $1.03 in the prior-year quarter.
"This was yet another incredibly strong quarter for our Company, with diluted EPS up 23% driven by record revenue as well as significant growth in segment operating income," said Robert A. Iger, chairman and chief executive officer, The Walt Disney Company. "Our results once again reflect the strength of our brands and high quality content and demonstrate that our proven franchise strategy creates long-term value across all of our businesses."
Consumer Products revenues for the quarter increased 22% to $1.4 billion and segment operating income increased 46% to $626 million. Higher operating income was due to increases at our Merchandise Licensing and Retail businesses. The increase in operating income at Merchandise Licensing was due to the performance of merchandise based on Frozen and, to a lesser extent, Disney Channel properties, Mickey and Minnie, Spider-Man and Avengers. At our Retail business, higher operating income for the quarter was due to comparable store sales growth and higher online sales in all regions driven by sales of Frozen merchandise.