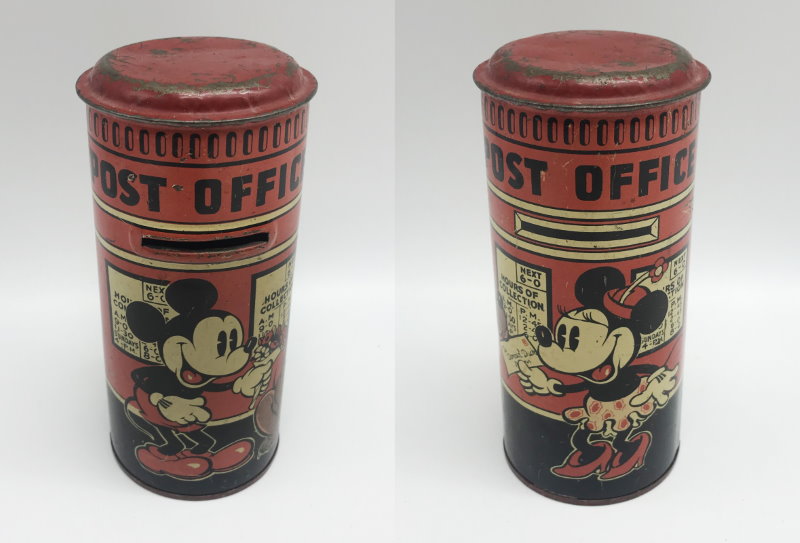 This Mickey Mouse Tin Post Office Money Box sold for £50 / $60 at Southgate Auction rooms in February 2020. It features Mickey and Minnie at the Post Office ready to post letters addressed to Donald Duck. Pluto is also featured along with signs showing Hours of Collection.
The delightful tin money box features the text
By Permission of Walt-Disney Mickey Mouse Ltd
Happynak Series Made In Great Britain
It is lithograph printed and measures 14cm high with a diameter of 6.5cm.
In perfect condition with a bright red colour the value should be £70-£100 / $80-$120