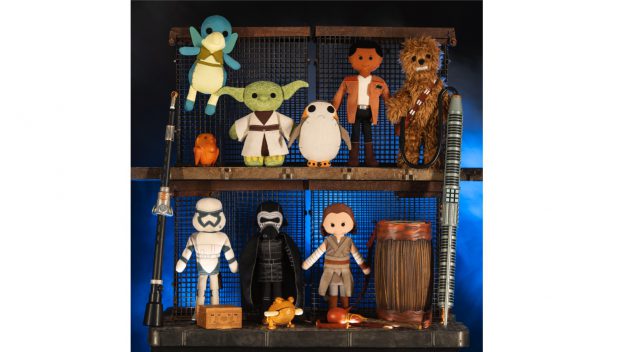 Get these Star Wars Toydarian Collectibles whilst you can, More details below from the Disney Parks blog.
As you may have just heard during our #DisneyParksLIVE stream of the dedication ceremony of Star Wars: Galaxy's Edge at Disney's Hollywood Studios – we're offering Disney Parks Blog readers a special chance to be one of four (4) winners to receive a Toydarian collectible. You can enter now for a chance to win one Toydarian merchandise item.
As many of you know, at Star Wars: Galaxy's Edge, you'll visit the planet of Batuu, a remote outpost on the galaxy's edge that was once a busy crossroads along the old sub-lightspeed trade routes.  And beginning August 29 at Disney's Hollywood Studios, you'll be able to take the controls of the most famous ship in the galaxy aboard Millennium Falcon: Smugglers Run, enjoy innovative food and beverage offerings and several new galactic experiences as you become part of the Star Wars story.
You'll also be able to explore a street market run by a Toydarian named Zabaka.  Toydarians are characters who were first introduced in Star Wars: The Phantom Menace. Among the Toydarian's wares will be handcrafted toys made by local artisans, like those seen in the image above.
You can enter for a chance to win one Toydarian collectible here and follow the entry instructions to complete an official entry form. Your entry must state your valid email address and full name.