We take a look at The Fox and the Hound Collectibles and Gifts, toys, ephemera and memorabilia.
5 The Fox and the Hound Facts
1. Disney's 24th animated movie.
2. At the time of its release in 1981 the film was the most expensive animated film produced costing $12 million.
3. It tells the story of two unlikely friends, a red fox named Tod and a hound dog named Copper.
4. In the first draft Chief is hit by a train and died, however it was controversially changed from his death into a non-fatal injury in which he merely suffered a broken leg.
5. Mickey Rooney voiced Tod and Kurt Russell voiced Copper.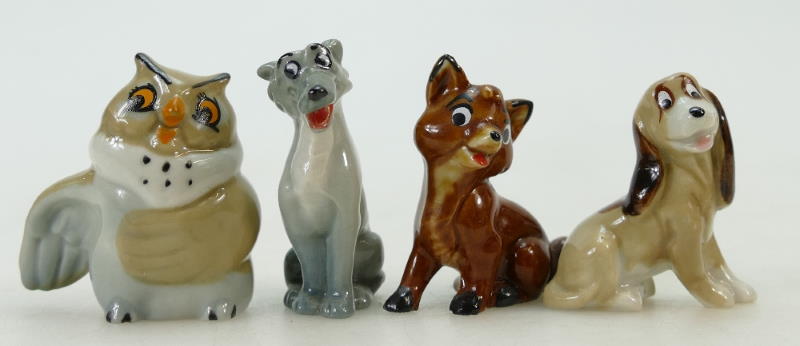 Original The Fox and the Hound movie posters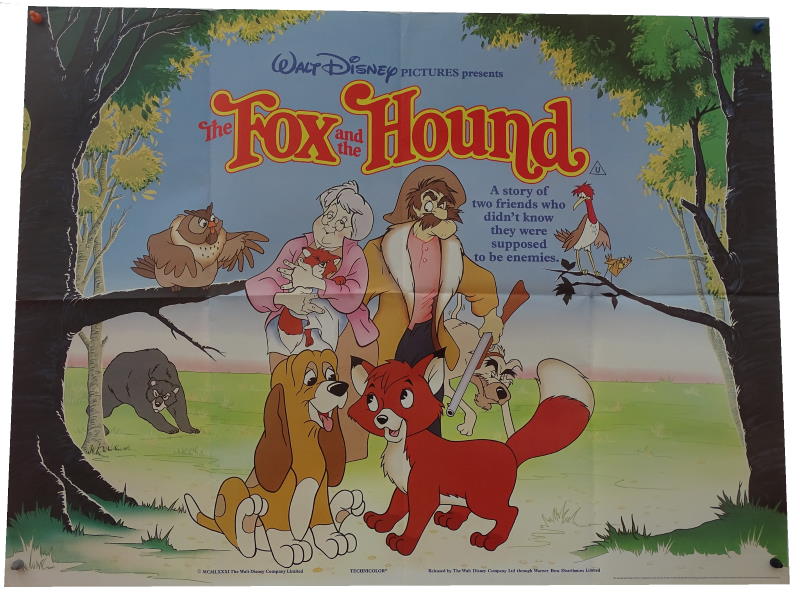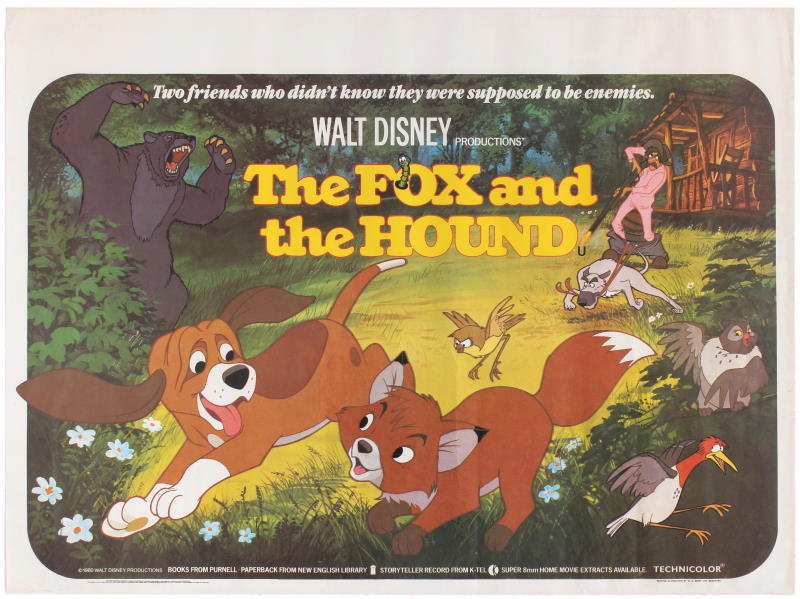 The Fox and the Hound soft and plush toys