This week's #DisneySide Doodle imagines what would happen if expert-in-all-subjects Ludwig Von Drake visited the Living With The Land attraction at The Land pavilion at Epcot.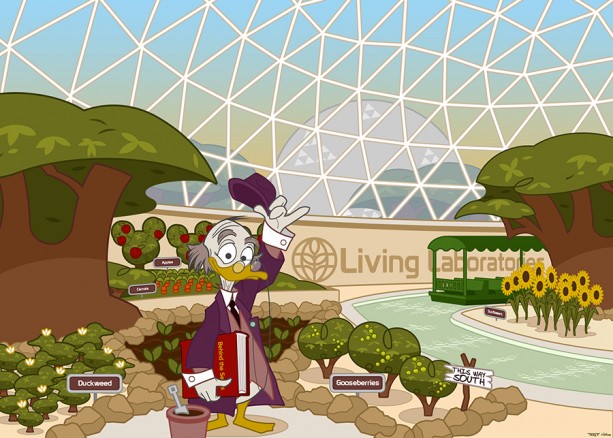 As you can see, he has shown his Disney Side by adding a few aquatic-animal inspired plants to the pavilion's garden.
Thanks to artist Jason "Tiki" Tackett for the awesome work.
For more from our #DisneySide Doodles series visit the posts below:
#DisneySide Doodles: Ludwig Von Drake Goes 'Behind the Seeds' by Jennifer Fickley-Baker: Originally posted on the Disney Parks Blog


Disney Parks Blog