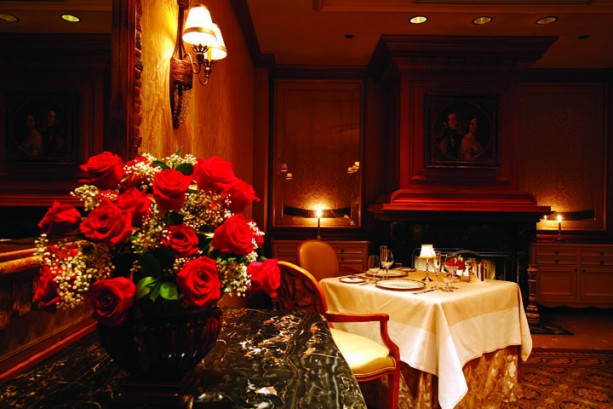 Victoria & Albert's at Disney's Grand Floridian Resort & Spa once again is a AAA Five-Diamond winner – that's 16 years in a row, putting the jewel-box restaurant in an exclusive tier of dining experiences. Each year AAA reviews nearly 30,000 restaurants, but just 0.2 percent make the AAA Five Diamond.
"We are so fortunate to have this great distinction once again," said Chef Scott Hunnel. "It's a direct reflection of the dedication, passion and overall consistency that our team delivers day in and day out."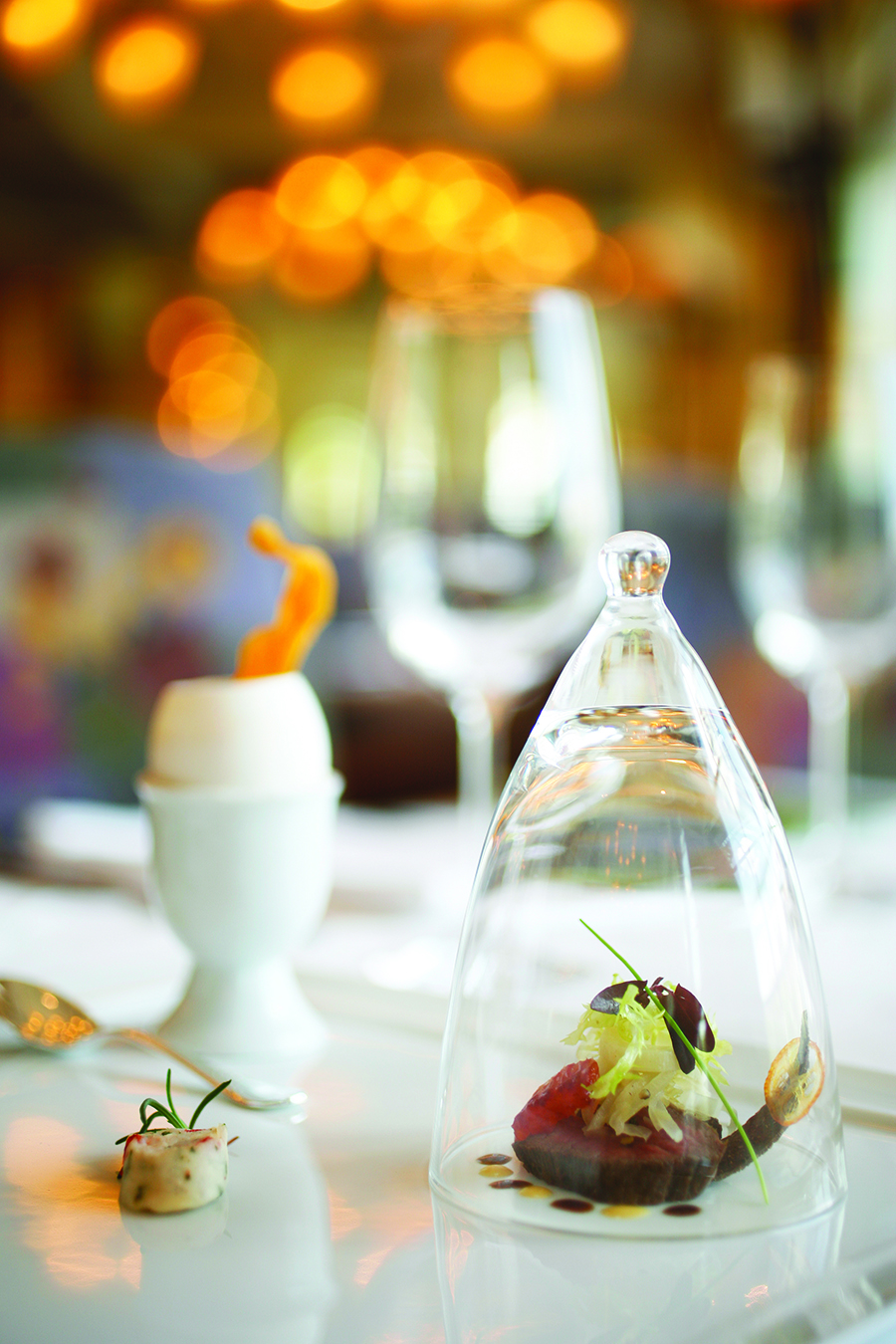 We again congratulate Chef Scott, Master Pastry Chef Erich Herbitschek, Maître d'Hôtel Israel Perez and their team for earning the coveted award for the Walt Disney World restaurant. Chef Scott is in his 21st year with Victoria & Albert's, Chef Eric has been there for 20 years, and Israel is starting his 11th. And the rest of the team gets kudos, too: Chef Aimee Rivera, Chef Thomas Hill, Chef Christine Farmer, Chef William Clark, Chef Mathew Sowers and Guest Service Manager Vivian Altesor.
The award-winning dining room recently added a new Chef's Degustation Menu, a series of 10 small courses featuring some of Chef Scott's favorite dishes inspired by the seasons and by his world travels. The seven-course Chef's Tasting Menu remains, and the adjacent Queen Victoria Room offers a 10-course menu paired with exclusive wines from the restaurant's impressive cellar. And the exclusive Chef's Table in the kitchen is an extra-special way to experience the service and cuisine.
"We continue to make sure that our teams are fully invested," said Perez. "The restaurant success is our legacy, and what we do today is never good enough for tomorrow – we strive to continue raising the bar every day."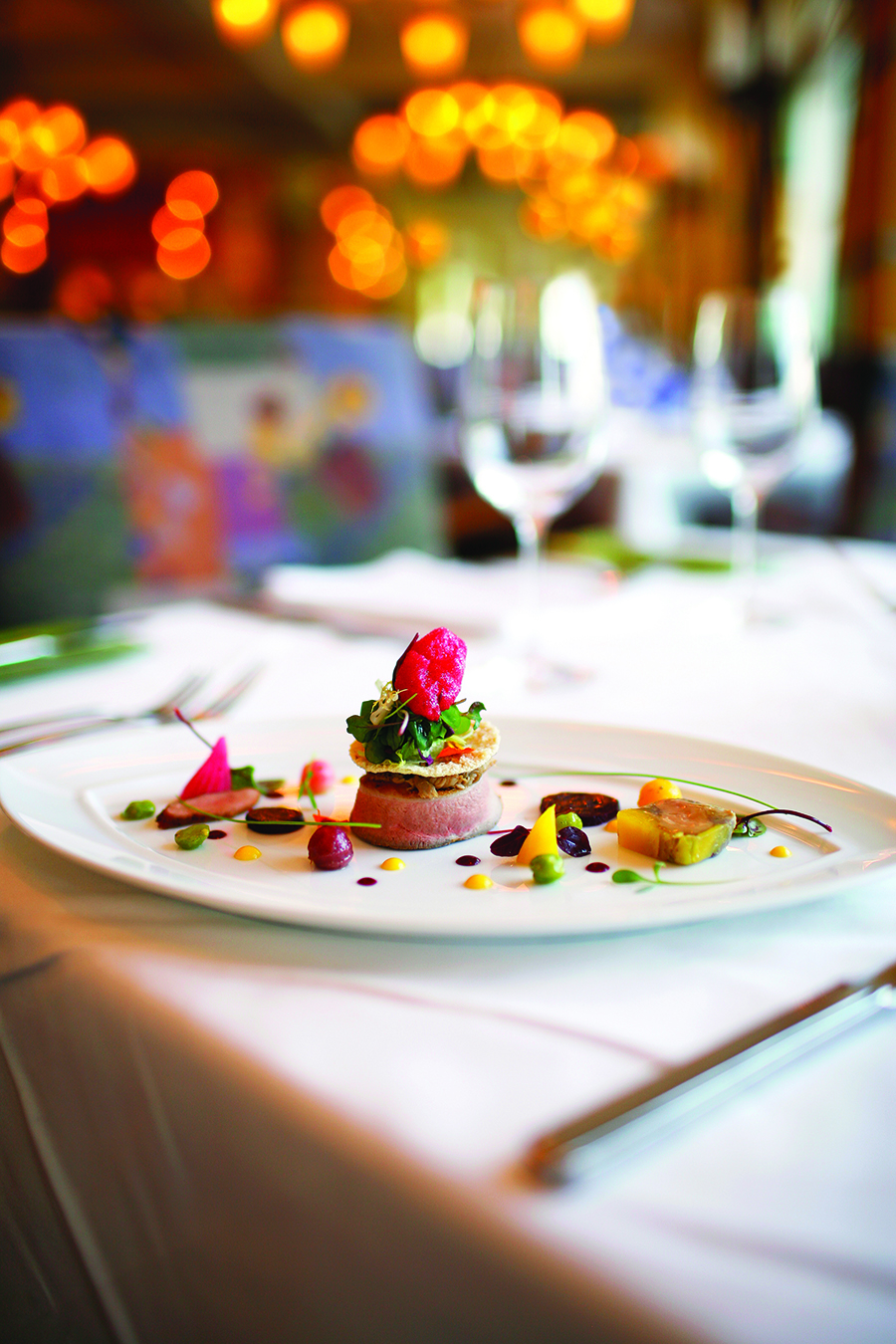 The seven-course menu is $ 185 ($ 250 with wine pairings); the 10-course menu is $ 235 ($ 340 with wine pairings). Dinner in the Queen Victoria Room is $ 340, and includes 10 courses paired with wine. The Chef's Table in the kitchen is $ 250. The restaurant is open daily for dinner. For reservations, 407-939-3862.
Congratulations, Victoria & Albert's! 16 Years in a Row for Coveted AAA Five-Diamond Award by Pam Brandon: Originally posted on the Disney Parks Blog


Disney Parks Blog